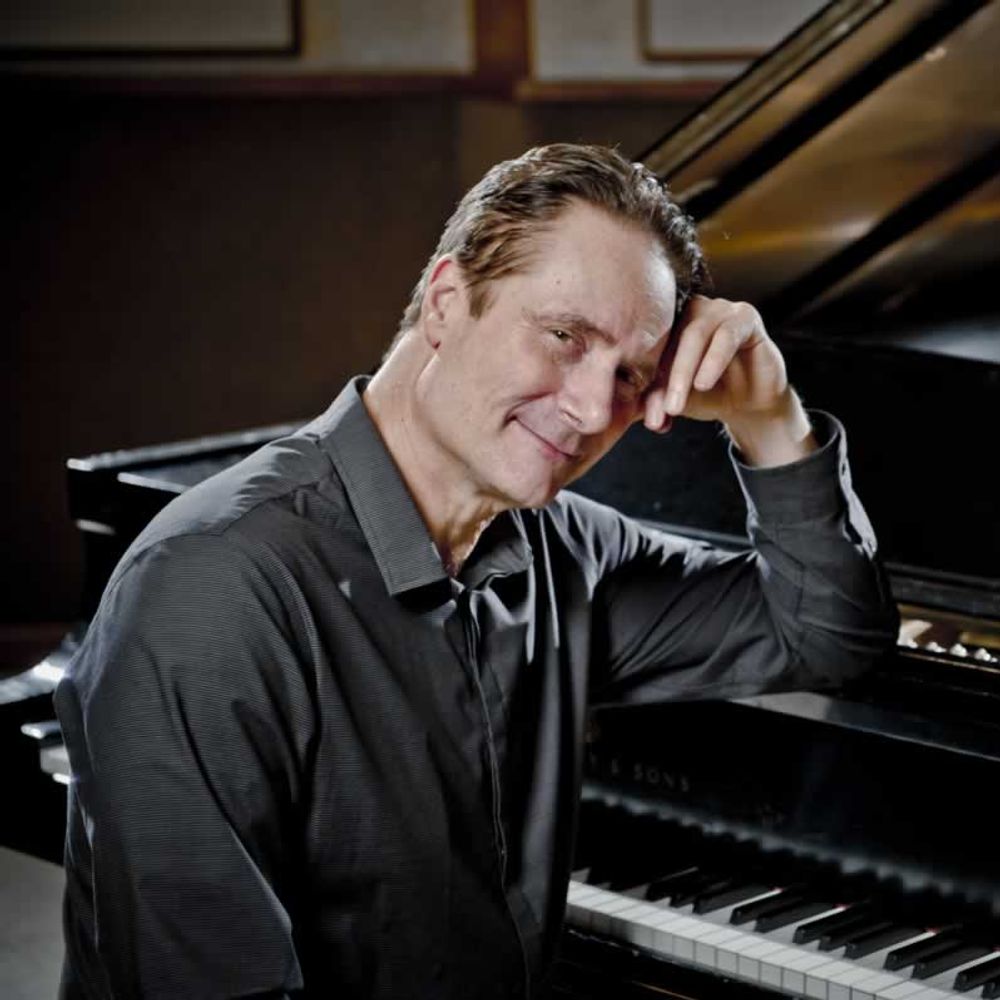 Clifford Lamb Bio
Clifford Lamb was born in New York City and began playing classical piano at the age of 5. He discovered Jazz at age 16 and was fortunate to begin jazz studies with Wes Montgomery's pianist, Richard Crabtree.
He studied piano and arranging at Boston's famed Berklee College of Music. While completing his studies at Berklee, Clifford played with such stellar musicians as Kevin Eubanks (The Tonight Show with Jay Leno), Tommy Campbell (Mahavishnu, Dizzy Gillespie) among many others.
Shortly later, he performed as a journeyman pianist – including a stint with the Tommy Dorsey Orchestra before settling in Los Angeles, where he credits such local heroes as bassists Larry Gales and Henry Franklin as key influences. He performed there with Carl Burnett, John Pattitucci (Chick Corea, Herbie Hancock), Henry "Skipper" Franklin, George Adams and many others.
He eventually moved to the Bay Area where, and after a slight respite from the scene, he rededicated himself to music. His performances in San Francisco included collaborations with Herbie Lewis (McCoy Tyner, Jackie Maclean), Donald "Duck" Bailey, John Handy and Darrell Green.
His piano style has been shaped by such influential past masters as Oscar Peterson, Chick Corea, and Herbie Hancock. But he has also delved into the music of such younger musicians as pianists Robert Glasper, and Danilo Perez and trumpeters Nicholas Payton and Ambrose Akinmusire.
Clifford's first Recording, released in 1999, featured Victoria Ryan (Cat Stevens, Herbie Hancock) and was followed by his nationally recognized 2008 release "One" featuring his own compositions and arrangements.
In 2016, Clifford's recording, "Bridges" was recorded live to two tracks and released nationally and internationally on Weberworks. Featuring Cindy Blackman Santana and Buster Williams, the recording was produced by highly lauded producer, Jeffrey Weber, and enjoyed significant airplay on over 300 stations world-wide.
His follow up effort, "Brothers & Sisters, also recorded live to two tracks and produced by Jeffrey Weber, was released in 2017, again for Weberworks. The album again features his trio, Cindy Blackman Santana and Buster Williams along with special guest, Nicholas Payton. "Brothers & Sisters" reached the top 50 on the jazz charts and was overwhelmingly accepted by over 400 radio stations.
Clifford teamed up again with producer Jeffrey Weber for his next live two track recording, "Blues & Hues," released in 2019 on Weberworks. For this exceptionally unique offering, Clifford gathered his quartet, Cindy Blackman Santana, Buster Williams and Nicholas Payton for this album of "mashups" but also added a host of special guests on woodwinds, guitars, vocals and even a rapper. This project features a series of Clifford's original compositions intertwined with songs that have had an impact on Clifford or were sources of inspiration.
Clifford's library of recordings all feature his deeply passionate themes of oppression, dissension, retribution and redemption. The live two track recording methodology literally captures his performances and offers Clifford at his most searing emotional, in the moment, expression of vulnerability and determination.